Done with that book? Looking for a good summer read - check out Swapsity's Book Movie Music Eco-Swap this Sunday at the Harbourfront!
Swapsity is a community dedicated to promoting 'collaborative consumption' and reducing waste by swapping and sharing what you don't need anymore with someone else. In three years, Swapsity has organized over 27 swap events, saving over 30,000 items from landfill and saving Torontonians an estimated $200,000!
Swapsity was started by Marta Nowinska to empower people through barter. The Swapsity Swap Zone demonstrates that old books, music and media "should be loved not landfilled, shared not stashed and that clutter can become currency."
Bartering and swapping is not only fun, but it saves you cash, reduces waste, and helps connect you with the community. As a Swapsity Swap Zone volunteer explained, bartering and swapping isn't just fun, but it helps change how we see the economy "...it's SO empowering! Even if you're working a lousy job, you still have skills and stuff in your house that you can swap".
Check out this weekend's event - Book Music Movie Eco-Swap - Harbourfront - June 8 from 11-5pm
Swapping, sharing and repairing your stuff instead of tossing it out reduces waste. Tell us about your swaps - you'll be completing Challenge #4 - Think Twice Before you Buy in the Waste Free Challenge! Take all 10 and you can win prizes!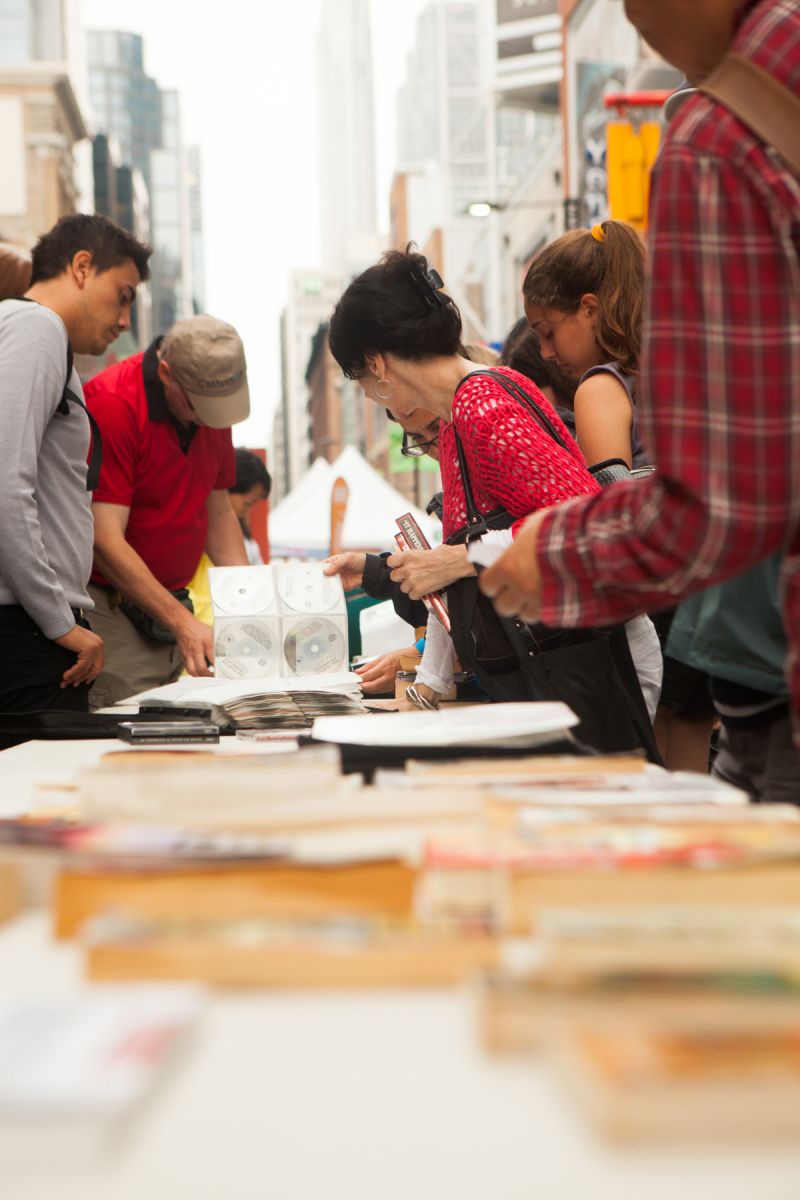 (Photos courtesy of Swapsity)
Do you like this post?
---